The company created by Elon Musk has found a client : the city of Chicago !
On 16thof June, the mayor of Chicago, Rahm Emanuel has entrusted Elon Musk and The Boring Company with the task of reaching the O'Hare International Airport from downtown and vice versa.
But firstly, what is The Boring Company ?
Funded in 2016 by Elon Musk, who's also Tesla CEO, The Boring Company's first objective was to reduce traffic by boring tunnels. Indeed, stuck in traffic in Los Angeles, Elon Musk had the idea of boring high speed tunnels below several meters from the floor with the purpose of unblocking the streets and reaching one's destination way faster.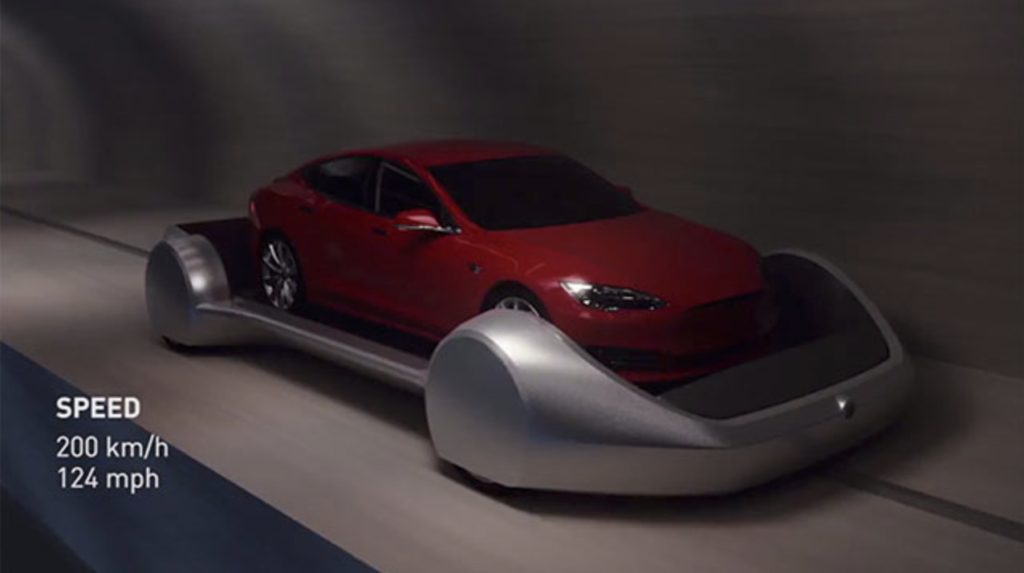 Boring Company car Tunnel
Those high speed tunnels, propeling vehicles installed on electric bases at a speed of 200 km/h, would allow to reduce everyone's travel time with no pollution.
Last year, the first contract signed by the company was with the city of Hawthorne, in Los Angeles county. Elon Musk and The Boring Company dug a 4km long "test" tunnel and it should be functional within a few months. Since it is just a demonstration tunnel, it will be free for everyone, to prove its reliability.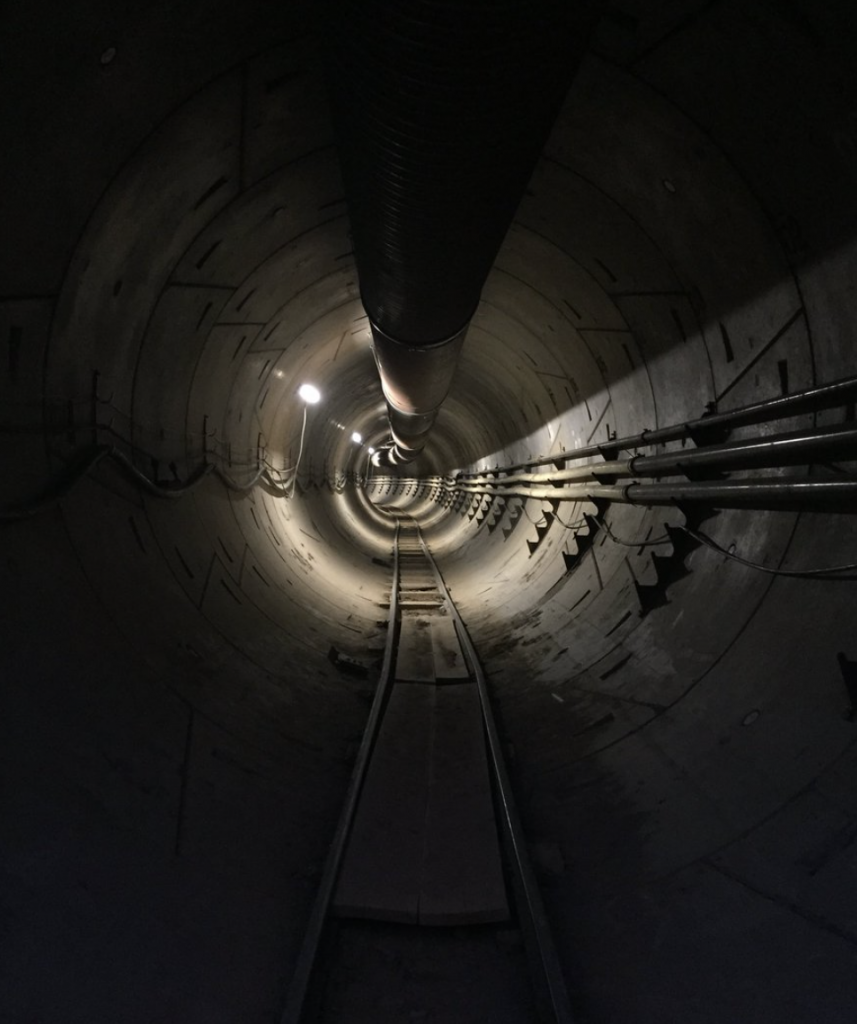 1st Boring Company's constructed Tunnel
But it is in the city of Chicago, this month, that Elon Musk has landed a real lucrative contract. There won't be electric bases on the future Chicago Express Loop but electric shuttles that will run 7 days a week at a high speed of 200 km/h. The departure of shuttles will be done every 30 seconds from the city-center to O'Hare International Airport in 12 minutes instead of 40 minutes by the Blue Line. These shuttles, that will be produced by the 100% electric car maker Tesla, will have the same frame as the Tesla Model X and will welcome from 8 to 16 persons with their luggage.
The tunnel's production and maintenance are entirely taken over by The Boring Company. To make this project profitable, estimated less than 1 billion dollars, the ticket price will be less expensive than a bus ticket, we're talking about a price going around 1$, but it won't be sufficient, that's why some services and products (not communicated yet) will be available on board.
After consideration, Elon Musk has announced in a tweet that he wanted to keep the idea of the shuttles instead of the electric bases for every next tunnels The Boring Company will make to favor the pedestrians, but he won't reject the idea of transporting cars : "Adjusting The Boring Company plan: all tunnels & Hyperloop will prioritize pedestrians & cyclists over cars" – " Will still transport cars, but only after all personalized mass transit needs are met. It's a matter of courtesy & fairness. If someone can't afford a car, they should go first."
Do you think Elon Musk would be able to revolutionize, after the car industry, the transportation industry ?