Travel with peace of mind ...
You can now follow and manage your Tesla model S, X or 3 :
Indeed with T4u for Tesla allows you to travel with confidence thanks to its algorithms developed by its research and development team and validated over thousands of kilometers by hundreds of Tesla drivers around the world. Ours algorithms provide you with our own calculated indicators based on the metrics provided by MyTesla, your current driving style and other meteorological, topological parameters.
T4u  for Tesla vous permet de voyager en toute confiance grâce à des algorithmes développés par son équipe de recherche et développement et validés sur des milliers de kilomètres par des milliers de conducteurs Tesla à travers le monde. Les algorithmes T4u vous fournissent des indicateurs précis basés sur les métriques fournies par MyTesla, votre style de conduite actuel et d'autres paramètres météorologiques ou topologiques.
POUR UNE CONDUITE ET DES VOYAGES PLUS SEREINS
Intégré dans un écosystème global, les utilisateurs d'une automobile connectée bénéficient d'une gamme étendue de services et d'applications destinés en priorité au conducteur, mais également aux passagers.
En exploitant les données produites par les véhicules liés à T4U, notre application et nos services permettent de planifier son itinéraire et ses recharges, anticiper les entretiens, améliorer ses performances ou programmer différentes actions telles que préchauffage, surveillance du véhicule ou encore mise en charge.
En nous appuyant sur Waze for Tesla, et sur l'infrastructure du réseau routier nous avertissons  les conducteurs sur le flux de circulations, ou des zones de dangers afin d' éviter les accidents.
Dashboard

Events

Chargers

Settings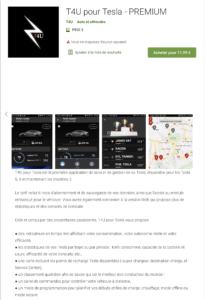 Our T4U application is now available on playstore for your android phones. The T4U app improves the ...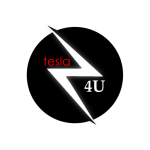 Founded in 2018 by a team of owners, computer scientists and designers passionate about Tesla, T4U allows you to keep track of all the activities of your car.
As a start-up, it benefits from the support and expertise of ARROWS Group that offers a full range of skills and IT services (Global Services, Mobility, Architecture, Intranet, Business Intelligence).
http://www.arrows.fr
In a world of connected devices, we asked ourself why ours tesla are disconnected from the could ? We set out to change this …
I really like the history it provides. Also very convenient to know where are the Tesla's superchargers and prepare my itineraries.
Simple and effective application for owners. It allows to have more info about the car, both from his phone or tablet than from the car itself. Very complementary to the official Tesla app.
Amazing application that replaced the official Tesla application. The accessible version in the car is very very useful. And the top is the tablet app that allows me to relive my journeys. A must have.