We are proud to present you our new Webapp..
You will find the tracking of your car, all of it's activities list in a time line and a map.
If you click on an activities "driving", "charging" or "parking", you ll see some details and new graphics about this.
you can also change the date and see another day summary.
on the top of the page, you can access to your car's commands and for exemple start HAVC or the charge.
You'll find also the car's informations, and all of it options. (i)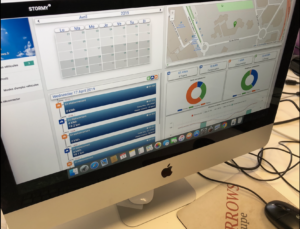 But that's not all… In a few weeks, you'll update it and you will be able to access all usage statistics, all your trips and later to the best way with your car, and depending on your drive consumption.
Try it 😉