With the objectif of fighting against global warming, the MIPAI association has created the « Light Us » rally that take place during the yearly COP summit.
A connected, smart and photovoltaic torch is handed over from a COP organizer nation to another. It is aboard electric and hybrid cars that this symbolic torch travels from COP to COP.
Upon the COP 22 in Marrocco, a cortege of 7 Tesla made the trip from Paris, where the COP 21 took place, to Marrakech. Last year, a cortege of 20 Tesla, more than the double, has accompanied the torch from Marrakech to Bonn, in Germany for the 3rd occasion of this convention.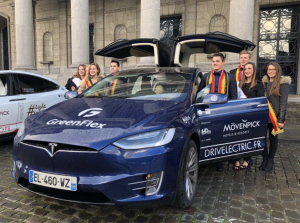 During this rally, Tesla-4u has fitted the cars with the app to make the relay more simple and pleasurable. Indeed, « Light Us »is not a rally based on speed but has the aim to prevent and raise awareness of global warming among everyone and to show that travelling by electric car is not a constraint.
So we provided all the necessary informations and did a ranking of the best eco-driver !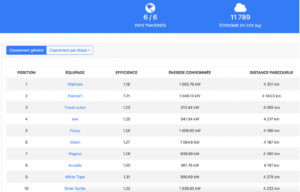 The participants could have access to all the informations in real time concerning their cars and the availablility of the charging points on their way.
Tesla-4u will also be present in the participants' cars at the end of 2018 for the COP 24 in Katowice, Poland, for the enjoyement and the pleasure of all !
For more informations on the « Light Us » rally, visit light-us.org