For a few years you have heard of the brand that has revolutionized not just the car industry but also the electric one : Tesla by Elon Musk.
In 2003, Martin Eberhard and Mark Tarpening, followed by Elon Musk created Tesla Motors, a 100% electric, top of the range cars manufacturer. The American company, whose name pays tribute to the inventor Nikola Tesla, launched their first series model, the Roadster, in 2008, followed by the sedan Model S in 2012, and the SUV Model X in 2015. In 2016, Elon Musk, now majority stockholder and CEO, has announced the launch of the Model 3, a less expensive sedan manufactured in mass production expected for the end of 2018.
These cars' defining features? The Model S is one of the 10 fastest cars in the world, with no pollution and the fastest electric car ! Indeed, its capable today to reach 100km/h in 2.3 seconds, challenging the Porsche 918 Spyder, Bugatti Veyron and LaFerrari (100km/h in 2.6 seconds).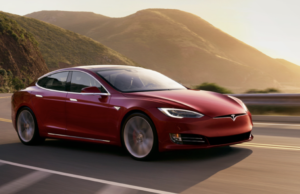 Tesla Model S
What made the Tesla Model S so famous is also its autonomy of 613km.
As for the SUV, Tesla Model X, that is introduced by the car maker  as being "faster than a Porsche 911 and more spacious than a Audi Q7", it can fit 7 persons and their luggage. Less fast than the Model S, the Model X can reach the 0 to 100km/h in just 3.1 seconds, and its autonomy is around 565km, and it stays the faster SUV in the world, despite its weight.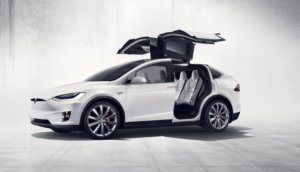 Tesla Model X
The Tesla Model X's character is defined by its Falcon doors. It opens upward and fold away : the car won't need much lateral space to open, 30 cm are enough. The Falcon doors are designed to help getting to the back seats, no need to bend down to install a child seat anymore.
After arousing interest of the world with his 2 designs, Elon Musk has announced the launch of production of a new car : the Model 3, which design is a mix of the Model S and the Model X with a more affordable price.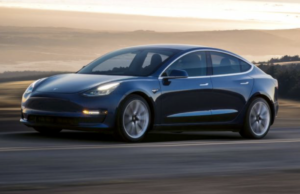 Tesla Model 3
But Elon Musk doesn't stop here, he has also announced the resumption of production of the Roadster, the very first car designed by Tesla, updated to make it the fastest sport car in the whole world and with around 1 000km of autonomy.
Tesla Roadster
Visit Tesla.com for more information