on the smartphone app, you can find "chargers".
this is a page that show you the Tesla's chargers location.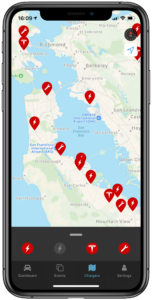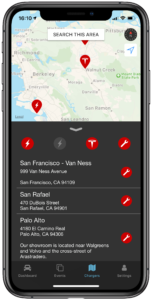 here you can choose which chargers you need to see :
-Supechargers in Red
-Destination charges in Grey
-Tesla Service Center in red
-or Tesla store T in Red
You could also see the list by enlarging the window, or choose one and have a lot of indications.
When you choose one, you could access it by "direction" or in our last version send it directly to your car (to your email or also to your friends ….)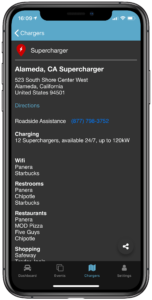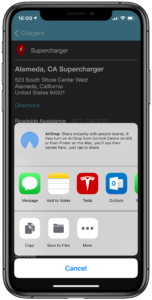 In case of emergency, you could access directly to the nearly service center and call it.
Drive carefully and enjoy.