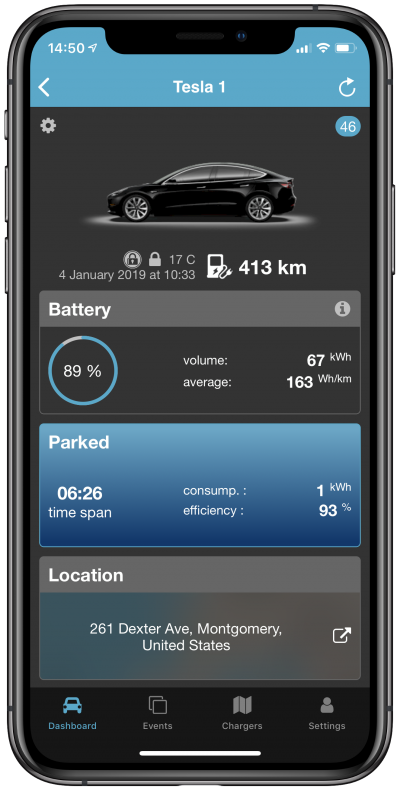 Connect & Drive…
Register




Travel with peace of mind …
+ Subscribers M+ Activies record Average (Wh/km) M+ km traveled % Average efficiency
You can now follow and manage your Tesla model S, X or 3 :
Indeed with T4u for Tesla allows you to travel with confidence thanks to its algorithms developed by its research and development team and validated over thousands of kilometers by hundreds of Tesla drivers around the world. Ours algorithms provide you with our own calculated indicators based on the metrics provided by MyTesla, your current driving style and other meteorological, topological parameters.
Dashboard
Events
Chargers
Settings
At a glance you can access
various indicators of your vehicle.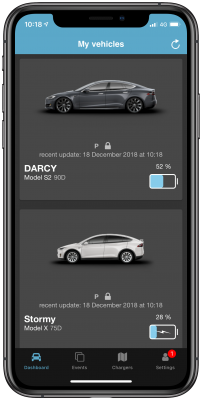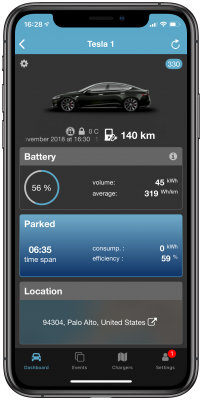 Previous Next
Vehicle's state
Autonomy in km or mile,
Commande's status,
Daily ranking,
Manage and schedule your car
Battery pack
Battery level,
Remaining energy in kwh,
Average consumption in Wh per km or mile
Current activity
Efficiency,
Energy consumed or added in kWh,
Average energy consumed in Wh per km or mile,
 Duration of the activity
Find your car
Follow or locate your car,
Go to your car
Access at the timeline
of your vehicle.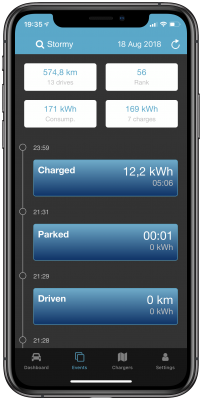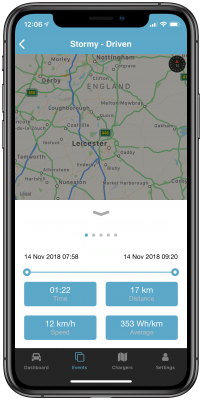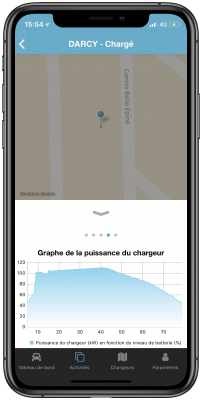 Previous Next
Filter your activities by
Daily indicators
Distance travel and number of drive's activities,
kWh consumption,
kWh added and number of charge's activities,
Efficiency ranking
Flow of activies with
 Activity type (driven, parked or charged),
Activity duration
For each activity, you can access to
Summary,
Battery power charge,
Battery level,
Power chart
Lastest news from T4U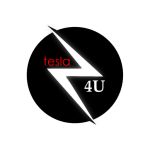 T4u
Founded in 2018 by a team of owners, computer scientists and designers passionate about Tesla, T4U allows you to keep track of all the activities of your car.
As a start-up, it benefits from the support and expertise of ARROWS Group that offers a full range of skills and IT services (Global Services, Mobility, Architecture, Intranet, Business Intelligence).
http://www.arrows.fr
http://www.drivelectric.fr
Why Choose Our App
In a world of connected devices, we asked ourself why ours tesla are disconnected from the could ? We set out to change this …
Users Experience
Take advantage of the usage statistics of all our tesla's users and optimize your travel times, for exemple by knowing in advance your real autonomy and visualizing the points of charge.
Securing Data
Our datas are encrypted and stored in the Azure microsoft cloud. You benefit from all the power of microsoft servers and the huge computing capacity they offer us
Control your Vehicule
Monitor your battery pack, challenge your consumption with that of the community, schedule your heating or end of charge, and enjoy every trip with T4U for Tesla
What Our Clients Say
I really like the history it provides. Also very convenient to know where are the Tesla's superchargers and prepare my itineraries.

Emily Rotten Washington Simple and effective application for owners. It allows to have more info about the car, both from his phone or tablet than from the car itself. Very complementary to the official Tesla app.

Sebastien Devos Paris Amazing application that replaced the official Tesla application. The accessible version in the car is very very useful. And the top is the tablet app that allows me to relive my journeys. A must have.
Laury Jenskin Geneve